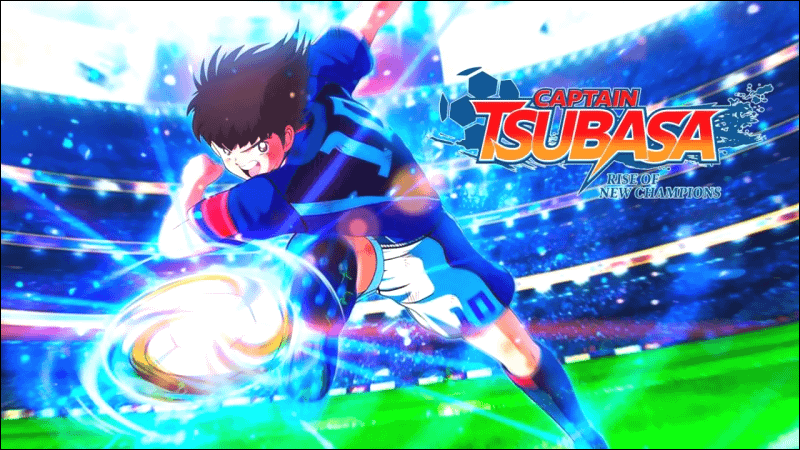 The love I have for soccer goes back almost 30 years ago, when I had bought Konami's first edition of Pro Evolution on one fine Christmas day. That same passion had continued on with FIFA Street. Then it faded away after discovering other sporty games.
When I had come across Captain Tsubasa, the kid in me got excited in playing soccer again. To be honest, I have never heard of Captain Tsubasa until recently. Apparently, it's a big hit in Japan! It's a game of soccer mixed with Japanese high-school drama.
There are a few things I like about Captain Tsubasa. I like how certain Training Items affect Friendship Ranks that increase the overall attributes of a team. You can even earn technical skills and special moves by appealing to different groups, which is unique!
But I am mostly going to focus on the gameplay mechanics because that's where the game matter the most. So far, it isn't as good as I thought it would be. The players on the field feels sluggish. The opposing goalie seems to catch even the sharpest of curve balls!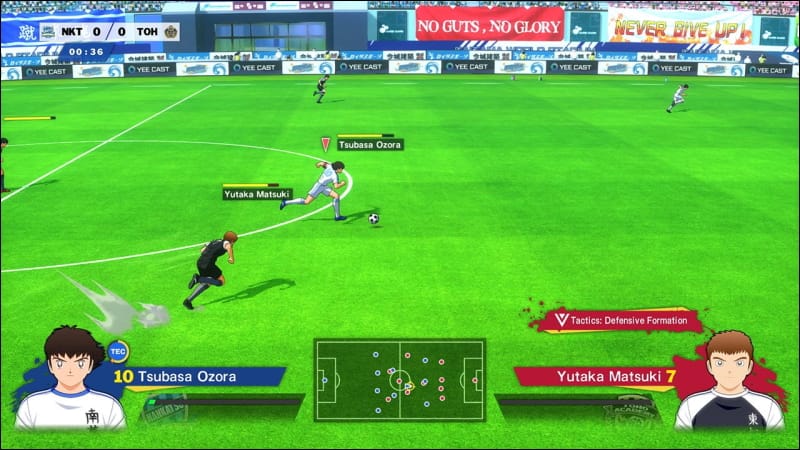 There were several times the goalie happened to miss tackle me 10 feet from the post, and I took the shot while he was laying on the ground. But he was able to stand back up within milliseconds and blocked it! I don't know how he could get up that fast.
The customization aspect of the game is very limited. There is no way to create a custom character unless you go through "The Journey" first. You must complete it, only then it can be registered to be accessed by or transferred to any teams in the league.
You can't even build your own dream team from scratch to run for the "world cup"! The closest you'll ever get to one is a mediocre template of so-called custom teams. Since all individual stats are locked, the extra "Boost" points don't matter; they can't be carried over or be applied to the default players.
The auto switching mechanics for defense are quite choppy. The game has a hard time identifying who has the ball when you're trying to snatch it back. What's more, the camera angles are just horrible! It's hard to get a vision when the angles are too limited.
Without a proper view of the field, you can't really enjoy much of the action. What's worse, you don't even know which player you are controlling until he finally shows up on your screen. I can deal with the random crashes, bugs, and many other technical glitches in the game. But what I can't deal with is the wacky AI; it's so unforgiving I feel that it has been given god-like powers.
It's almost impossible to maintain an offensive phase. Even at the easiest setting, it seems like all I really do is play defense. The only thing that gets me going is the cinematics on the field. Everything from vicious tackling and long-distance passing to combo shots and super shots, the game delivers them with a world-cup attitude!
For a game that is marketed as an arcade game, it sure didn't feel like one. It's hard to believe the gameplay is anything but a doable match. If you're still itching to play this new style of soccer, just for wait for the big patch, then buy it when it goes on sale.
FINAL SCORE: 6.5 OUT OF 10