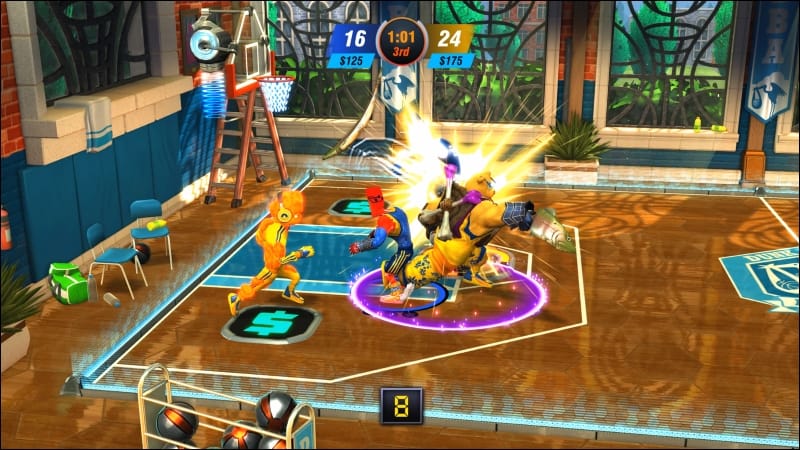 As a veteran of 2K Playgrounds, NBA Street, NBA Ballers and the NBA Jam series, I am well-versed enough to know what makes an old-school arcade basketball great. Unfortunately, I am disappointed with the gameplay formula that's used in Dunk Lords.
The fuzzy control schemes and intrusive background effects have let me down. Still, I have to give Dunk Lords some props for being a decent NBA Jam counterpart. As it stands, we need a choice from 2K's Playground monopoly and the game looks amazing!
The contestants are nicely illustrated giving off that NBA Jam arcadish context. The sound effects are pretty incredible and the music tracks are catchy enough to elevate the action they represent. The gameplay mechanics, however, are a mix bag.
On one hand, you've got an amazing control where shooting the ball is very precise and exciting – that's filled with alley-oops and multipliers. On the other hand, the ball is often messy to track down when going for a rebound or scooping it off the court.
What I like about the gameplay is the various power-ups – like easy steal, super strength, etc. Just like NBA Jam, they will give you some advantage over your opponents, only for a limited time.
The new Dash button is fun! It's innovative in a way that it can be used as a crossover move. Or steal the ball from behind your opponent. There's even a button for performing an uppercut against dunking players! Dennis Rodman would surely be proud to know his outrageous antics on the NBA will live on in this game.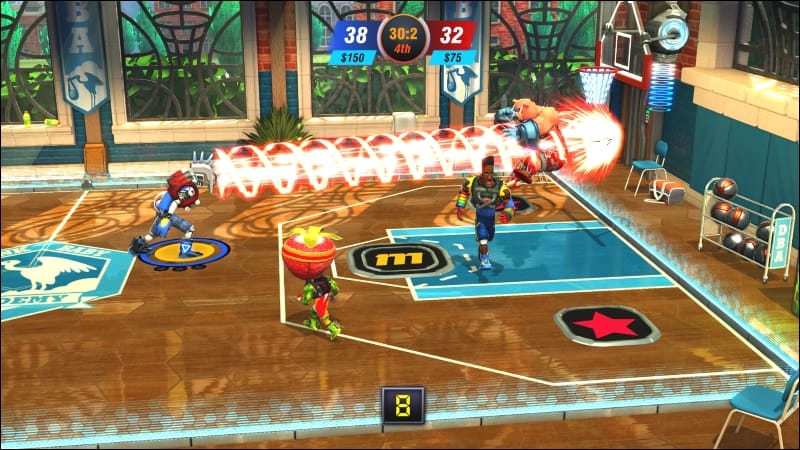 During quarter breaks, you can improve your player's uniform by attaching special upgrades – such as the ability to drain energy from your opponents or giving dunks to count as 3 points.
Unfortunately, when all these items are laid out on the court, the action becomes extremely difficult to process visually. The screen is so littered with particles, I can't keep track of the ball!
What's more, the AI computer can be cheap, even at medium difficulty setting. So what's the verdict? While Dunk Lords offers a new spin on the NBA Jam formula. It lacks character customization and perma-stats upgrades for long-term replayability.
FINAL SCORE: 6.0 OUT OF 10