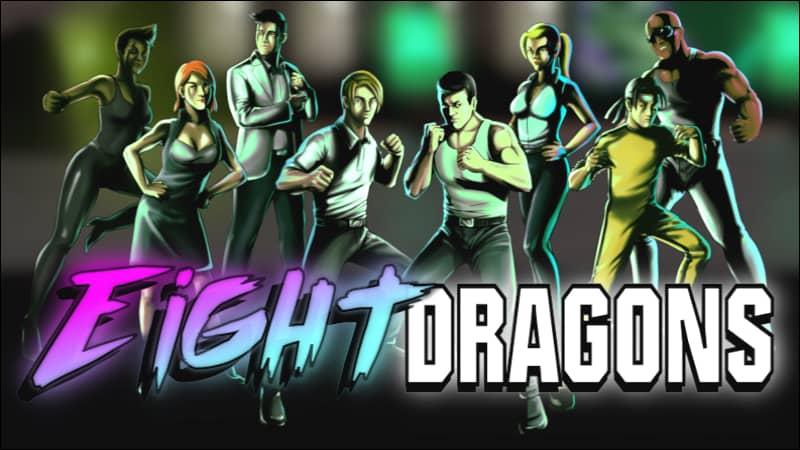 I am a sucker for old-school beat-em-ups. I grew up playing them in the 90's. I picked up this game called Eight Dragons by Extend Mode, thinking I would have some fun playing it just for the old times sake. Unfortunately, the game was very disappointing. The story was a joke. There wasn't much content!
Though the music is nicely laid out giving you that unmistakable 90's techno vibe, the graphics are overly pixelated that look like a cheap old 8-bit Nintendo game. Some might like that kind of art style but I am not digging it. The 12-dollar price tag doesn't justify what consumers are getting. The developers should have at least tried to make the presentation as close as the first Streets of Rage.
The gameplay is quite basic. The main action is comprised mostly of hitting the A button multiple times. The controls are horribly stiff. I feel that my punches get stuck a lot and these kinds of disconnections give too much for thugs to pummel my guy down, which makes the combat extremely annoying!
The multiplayer is where the game shines; it's the first time I have seen a beat-em-up game where you can have as many as eight people playing on the same screen! Eight Dragons is definitely made for couch co-op and it wouldn't be fun in any other way. For those looking into a cheap 8-bit brawler with good co-op, look no further; Eight Dragons will satisfy that classic itch.
FINAL SCORE: 6.0 OUT OF 10