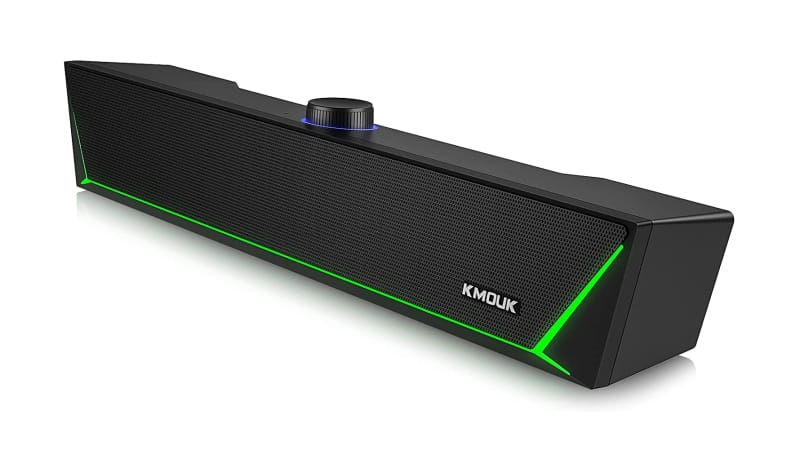 Are you looking to add a little music in your life? Perhaps something simple, quick and easy setup for your gaming pleasure? Well, I've checked out the latest craze from KMOUK KM-HSB002, a budget gaming sound bar with some RGB features.
What makes this particular sound bar great is portability; you can bring it anywhere and hook it up to any Bluetooth-enabled devices. If you are lacking a Bluetooth connection, you can always go with the wired route via 3.5mm AUX-in.
The device comes with a built-in microphone; though I have not used it for a two-way communication with my phone, it may work when receiving calls or talking to someone at your desk.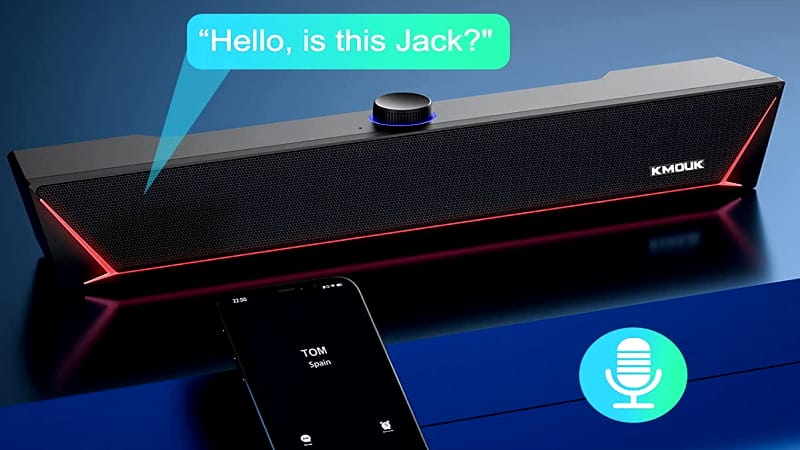 It's powered by a regular USB cable (no bulky traditional power adapter) and it's a space-saver! What I like most about this KMOUK is the dynamic LED function or as it is called in the gaming community, RGB lights.
There are three types of RGB settings here: Breathing light to Fade light to Rhythm light. Unfortunately, it doesn't allow for customizable solid options like having just continuous blue or red to match your RGB setup for your PC.
The design is quite sleek with a big knob at the top that lets you change volume easily or switch modes between AUX and Bluetooth. The sounds will come out flat unless you are able to find those "enhancements" tabs tucked away in Windows sounds settings.
You can also install Equalizer APO, a software that can improve bass and other audio portion of the device. Once you got those setups done, you'll enjoy some good music and immersive gaming experience.
It's good that this device is Bluetooth 5.0, which means faster speed and larger bandwidth transmission. However, I didn't always have the best Bluetooth connectivity for PC but for my phone, it's great!
In the end, it's a decent soundbar in terms of sound quality. You will need to access parts of Windows sound settings or install a software to enhance its performance.
The design is nice and build quality seems strong. For under $50, you can't expect more out of the dual speakers with less than 10 watts per channel.
FINAL SCORE: 6.5 OUT OF 10