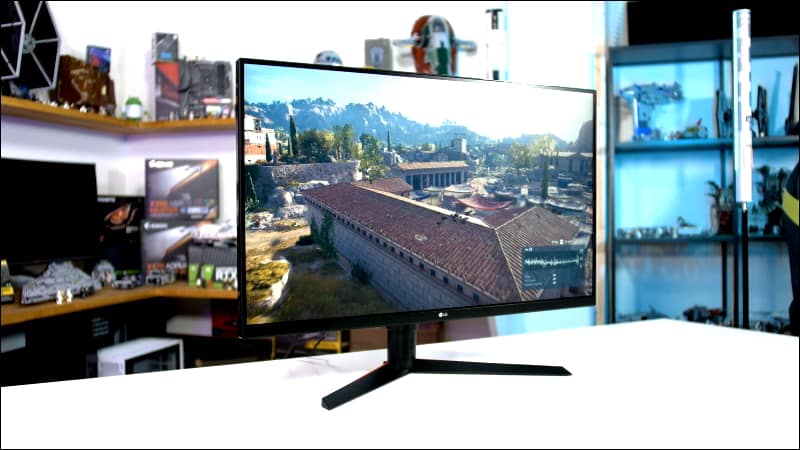 LG 32GK650F-B is a 32-inch VA panel, 2560×1440 resolution PC monitor that comes with FreeSync technology and a refresh rate of 144 hertz. It costs just under $400 at the time of this review.
I bought this monitor for productivity and a little bit of gaming. But mostly, I wanted to take advantage of the huge "real-estate" that it offers for all my video editing and publishing needs.
This monitor is massive! You will need a bigger desk space or workstation to accommodate it. Compared to my 27″ BenQ IPS panel with 2560×1440 display, this is a big step up!
Setting it up out of the box is quite easy. Too bad, the cables that come in the package are quite short. Also, the power adapter that plugs into the AC outlet looks like a cheap charger.
No dead pixel and light bleeding thus far. But I had noticed that the monitor was too bright upon first boot. I had to scale brightness and black stabilizer down to avoid eye strain.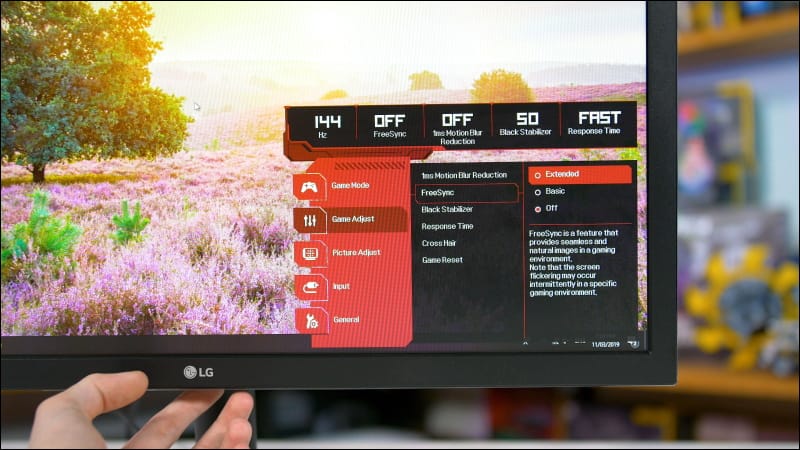 To get the best performance out of this monitor, you need to go for the DP (display port) cable. This will allow you to achieve that ultra-fast 144 hertz performance. HDMI only does 60 hertz.
The game really looks good with the 144 hertz refresh rate. I have enjoyed playing both arcade racing and sports simulation. I find no lag or screen tearing during my initial testings.
I have not seen any glaring issues when viewing from different angles so far. However, I have noticed increased blurriness in text and the colors look considerably washed out.
With significant changes to the Nvidia panel and the monitor's OSD settings, I'm able to come up with the best viewing experience. On the Nvidia, I've set the Vertical Sync to Fast and Texture Filtering to high Performance.
I have Power Management set to Max Performance to eliminate screen hiccups, the Low Latency Mode to Ultra, the Output Color Depth to 10 bpc, and PhysX set to the GTX card.
I have also calibrated the Windows 10 display, which had options for gamma and Cleartype settings. Now it makes reading a whole lot more pleasant and editing videos incredibly fun!
The main gripe I have with this monitor is that the GTG (gray to gray) response is slow. It clocks in about 5ms.
Apparently, there is an option for 1ms motion blur (in the OSD) to reduce the amount of ghosting across the screen. But the problem when it's enabled, it also reduces color quality dramatically.
In terms of design, the LG 32GK650F-B looks very sleek! The base is heavy and made of sturdy material. Changing the settings in OSD menu is very easy and adjusting the height is very simple.
This is a great budget gaming monitor. I am very satisfied with it. It's $600 less than its premium cousin, LG 34GN850-B, which has a 32-inch screen, 21:9 aspect ratio, and the nano IPS display.
With the VA panel, I am able to find the right balance for work and play. However, to get the best viewing experience, whether it's for gaming or not, get ready to do a lot of tweaking!
FINAL SCORE: 8.0 OUT OF 10