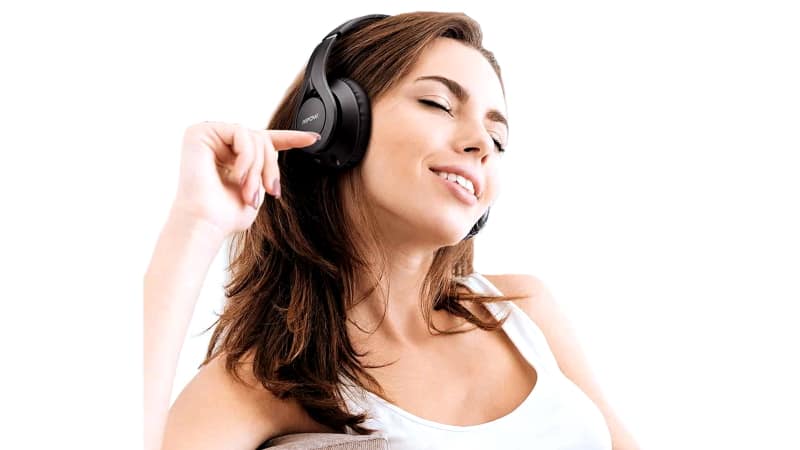 My 15-year old Sony headphone has finally gave up on me. Pieces of the cushion are falling off and the hard plastic holding the headband is disintegrating! While the sound mechanics remain unaffected despite its persistent physical fragmentation, it's definitely time for an upgrade.
I had checked out quite a few online stores that had Sony headphones like mine, but the high price tag was giving me an asthma! With the pandemic still not over, I just could not shell out 200 bucks like our economy is booming.
However, I did come across a good deal with a different brand. It was from a company called Mpow, maker of consumer electronics and Bluetooth accessories. Shortly after seeing their demos, I decided to buy their Bluetooth Headphone BH393A.
The design looks very sleek from the outside but I would rather know more what is on the "inside". Well, I have found my answer to that question after trying it out for three months. The first thing that's attractive about this headphone is its sweet price. (At the time of this review, it is posted for $25).
Though it might be a budget headphone, the sound performance is anything but. It's light-weight (about 7.5 ounces); it has a highly adjustable top piece and the craftmanship seems durable enough for everyday use.
The Mpow BH393A comes with a nice padded headband and soft memory foam ear pads. The design is so comfortable that I feel nothing when I wear it. With my old Sony headset, I would get migraines due to its bulkiness.
The device's built-in Bluetooth 5.0 technology really helps eliminate chords tangling, when I am in chat. Yes, this one comes with a microphone. When paired with an android phone, you can get access to hands-free calls.
With Bluetooth 5.0, the connection stays strong, even at a distance of 25 feet. What's more, the noise suppression feature provides the clearest voice calls. What impresses me the most about Mpow's headphone is the battery. In one single charge, it can last up to 60 hours of music time!
It's nice to see that the headphone is actually foldable, which makes it for easy carry and storage. (Since I have a hook mounted next to my keyboard drawer anyway, I just tuck it in under my desk to save space.)
In terms of sound quality, Mpow's Bluetooth Headphone BH393A delivers a pretty immersive performance. The 40mm dynamic drivers and CSR chips help create an experience that can turn your ordinary YouTube videos into a concert in the living room.
My biggest gripe, however, is that Mpow has gone cheap on its accompanying accessories. I have found out that the mini plugin charger doesn't fully insert into the headphone; this cable is useless! Thankfully, I have a spare unit that I can use for recharging the battery of the device.
Secondly, the provided stereo cable is way too short. Unless your PC is within three feet of its audio jack, you would have to buy a longer connector to do the job. I also would like to point out that turning off this headphone is cumbersome.
You have to hold the power for about six seconds for it to shut down. It would be nice if it had a dedicated 1-click button to turn on and off instead of holding it. Despite of those disappointments, the product is still incredible!
So far, the sound quality is as good as the day I bought it. I would recommend pairing it with an Mpow Bluetooth receiver to take advantage of its "true" performance. With 100% compatibility, there is nothing that can hinder your audio transmission.
FINAL SCORE: 7.5 OUT OF 10