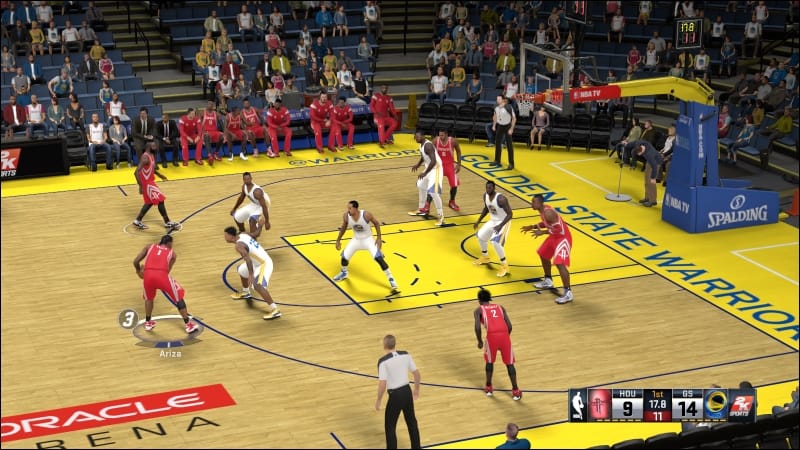 If you are digging for some NBA 2015 attraction, you don't have to look further. 2K Sports brings their newly revamped hoop game on PC. The first feature you will notice about the PC version is a totally different interface and navigation; the game has a modern look to it and feels like you are playing it on a next generation platform!
I am not saying that this game is a technological breakthrough but there are enough significant changes from their traditional layout and visuals that it will give 2K fans more bang for their bucks. The reason NBA 2K15 looks so spanking new is that 2K Sports have worked in over 5,000 new animations.
The graphical overhaul gives the game a fantastic true-to-life experience. The qualities on facial rendering are some of the best we have seen in a sports of basketball. The broadcast-style presentation – everything from stadium lightings, down to the motion-captured Cheer leaders – feels like you are really watching a real NBA game. The gameplay has been seriously tuned up and so shooting feels more natural now.
However, there are a few components that need tweaking. A small part of the game's defensive mechanics can be a bit choppy at times. For example, when guarding a player, tapping X to steal would occasionally send your man to lunge way off course from the defender, which leaves your opponent to take advantage of the open space for an easy basket; as a result, you get the infamous "You Allowed a Player to Score" penalty.
Fortunately, this kind of situation does not happen too often. In the spotlight department, NBA 2K15 has an all-new career mode. It offers an immersive story line and much improved voice acting. You begin your career as an undrafted street baller instead of being the Top Pick. You take your skills to one of the NBA franchises and earn your way into their roster.
What makes career mode enjoyable is that it has been optimized so that players can spend more time playing and less tinkering on endless menus. With the implementation of 2K15's new intuitive system, skilled sets are now grouped together rather than micromanaging every single attribute.
The conversation system is streamlined to a Yes or a No. The way you upgrade your attributes is you earn VC (aka Virtual Currency) whenever you perform good things on the court such making free throws and good passes; all your VC's are saved on the 2K server.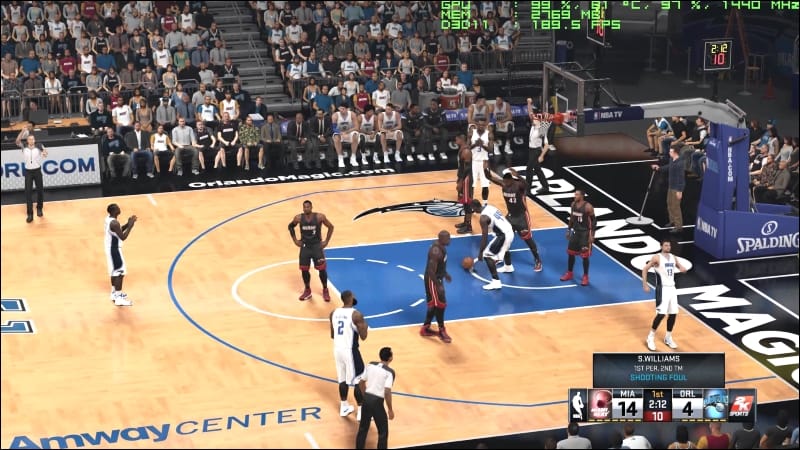 One of the best ideas to make it in this year's production is the shot meter – players are given simple feedback in how to make a good open jumper. 2K Sports has done an incredible job improving on its franchise over the last few iterations.
They have put together a well-polished respectable PC version and brings a completely new basketball experience that easily outshines last year's production. Two thumbs up for supporting Steam Achievements and Steam Cloud. Other than a few mechanical issues, it's a solid game, making way for another engaging NBA season.
FINAL SCORE: 7.5 OUT OF 10