It's time to fight like a champion and rule the ring! Street Fighter V: Champion Edition is the most robust version of the acclaimed fighting game for PC. Also announced is Gill, which makes his return to the series, joining the roster for Champion Edition.
It will be available to current Street Fighter V players in Dec. 2019. Street Fighter V: Champion Edition includes all content (except Fighting Chance costumes and Capcom Pro Tour DLC) from both the original release and Street Fighter V: Arcade Edition.
The Champion Edition adds each character, stage and other content that released after Arcade Edition; it will also include all launch content, which are all being strewn to this new version.
In total, this robust edition of Street Fighter V features 40 characters, 34 stages and over 200 costumes. Fighters can battle their way through a variety of single-player and multi-player modes designed for all skill levels, including Story Mode, Arcade Mode, Team Battle, Ranked Match, Casual Match and more.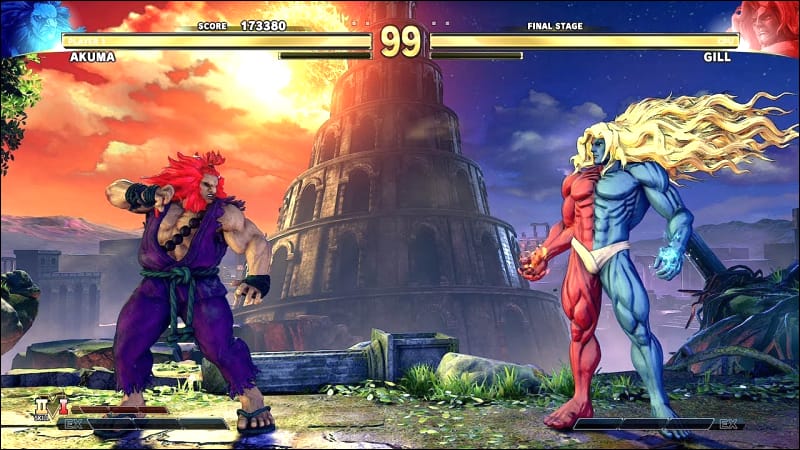 The Champion Edition also heralds the return of Gill, the leader of the Secret Society and the end boss of the Street Fighter III series. Gill is a master of both pyrokinesis and cryokinesis that allows him to control both fire and ice with perfect elemental balance.
The initial Street Fighter V purchase is still the only one that consumers need to make to ensure they always have the most up-to-date version of the title. Further game modes and balance updates will come free for owners of any Street Fighter V version.
All DLC characters remain that are earnable are completely free of charge through completing various in-game challenges and receiving earned in-game currency, called Fight Money.
For those who can't wait, in-game content can be obtained instantly using real money. On the other hand, there are certain extra content that can only be acquired using Fight Money. You can earned them through normal gameplay.