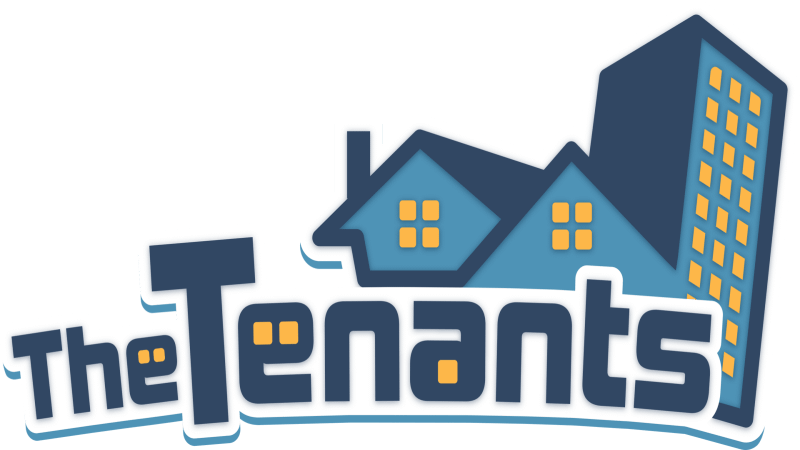 The Tenants is a rental property game that explores your skills in economics; this includes owning, renovating, managing, and renting out various properties. It's a capitalist dream come true. It's an amusing experience for illustrating the rental industry.
The game starts by providing you with opportunity to renovate different properties. You are given a set budget of cash and a list of key items that your client wants for the renovation.
You've also got the support of your Uncle to take care of some of the cleaning and repairs for you. Your main objective here is to eventually earn enough capital to purchase your own rental property. And the road to becoming a landlord is not an easy act!
In order to ascent into the magnate of real-estate, you'll be doing a lot of random gigs, which can range from babysitting jobs to getting rid of rodent infestation. So yeah, not all landlords come from a rich background. In fact, most spring out of a humble beginning and that's pretty much your story here.
In the top right corner, there will be a menu about various job offers in your neighborhood and how much they will pay. The game has made it simple for you to choose which job you want; you simply click it and off you go.
What I really like most about this game is its simple mechanics. Whether you are building a wall, buying a furniture or choosing a paint, it is quite easy.
Thanks to the simple interface, navigating through different tasks is a walk in the park. I don't have to go through too many steps to get creative on the renovation. I find the whole decoration aspect fun and relaxing.
As you progress through game, more exciting items become available. For examples, you will have additional styles of couches, desks, stoves, floorings, and wall designs. These new options have different costs and can add appeal to your client's taste.
The game has a delicate balance between risk and reward – this is where most of the game's greatest excitement comes from. Whenever you are renovating, it is important to pay attention to your "decor" score.
There is a window that indicates what furniture has the greatest impact on scoring big decor points. You want to try to raise that score as much as you can, while providing quality renovation and maintaining a limited budget you have to work with.
What's more is that your renovation is subjected for review. The client comes in and evaluates your work. After the evaluation, he or she will give you a rating from one to five stars.
You are rewarded with substantial cash bonus for hitting all the "preferred" items. You also increase your level of popularity in the neighborhood and earn better clients along the way.
The best part is that once you gain enough cash towards purchasing a rental property, you will no longer have to these cheap gigs. You can just focus on designing your newly acquired building(s) to make money for you.
Once you've spruced up your own real-estate as the hottest first-rate flats in the market, it doesn't take long before potential tenants show up to your "Open House". Only the chosen few will get your lucky contract.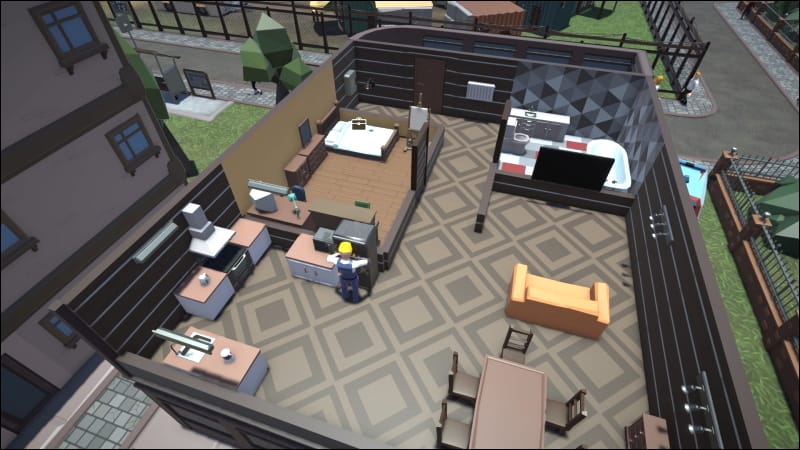 You can set the price for lease following a criminal background, tenancy history, prior debt, etc. You want the offer to be reasonable, too! Otherwise, your prospective tenant will haggle you down.
Once the agreement has been made and everyone has settled down, expect occasional calls from your tenants. They are usually complaints, ranging from broken appliances to roach infestation. Your job as a landlord to fix and maintain responsibilities never stops. But it's really up to you to choose whether to be a moral, conscientious owner or a cash-greed overlord.
In this type of casual simulator, the graphics aren't the best but they are festive, charming and somewhat colorful. Though the animation is basic, it does what it can to produce an amusing sim environment.
The controls are great. There is a small display somewhere at the bottom to guide you how to rotate furniture or move the camera. The music is nothing fancy but it is pretty soothing and in-tune with the pace of the game.
My overall experience with the game so far is pretty good. However, it can be quite repetitive at first since you will have to start your career in a slum area. It will take you a long time to get to the Suburbs and into the Manhattan real-estate, where the money is very good!
My only gripe is that loading intros are incredibly slow. Other than that, I have enjoyed all the niceties of designing, renovating, building tenant relations and racking up cash. This game is great for those sim lovers who are looking into casual pace of management with fun design mechanics
FINAL SCORE: 7.0 OUT OF 10